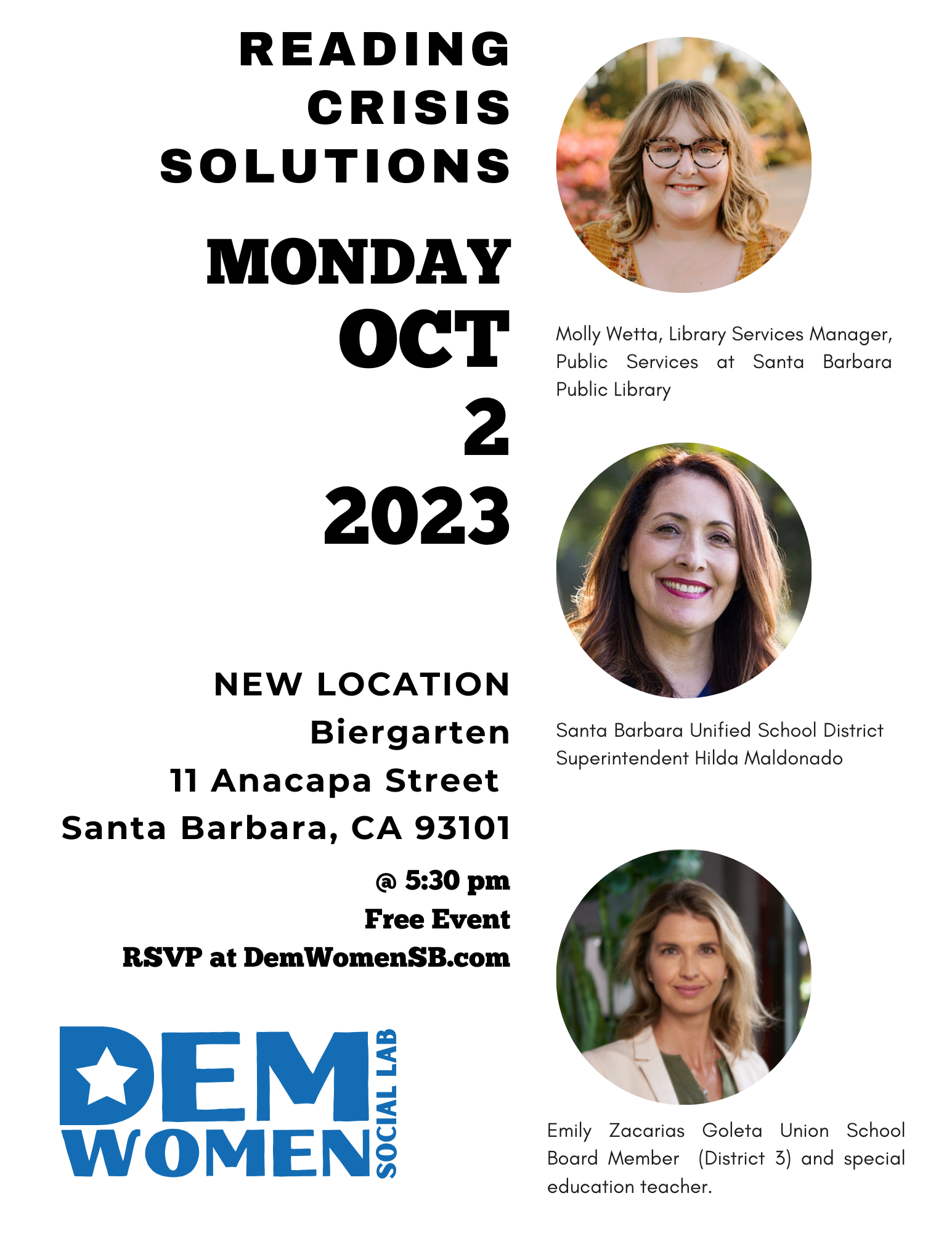 Democratic Women of Santa Barbara County Social Lab is a place to learn together about important issues, a place to connect with others in the community around these issues, and to be curious about how you can make a difference. Our hope is that you leave tonight with an action plan.
Locally, over half of our students are failing to read at grade level by the 3rd grade, a critical skill that predicts future academic success. However, investment in early childhood education, adoption of the science of reading curriculum, and reading intervention programs that can ensure that every child moves beyond learning to read to reading to learn. 
Learn from speakers who are active in ensuring all children, despite their family's background or economic status, are able to learn and thrive in their community. 
With only half of its 3rd- and 6th-grade students able to read at grade level, the Santa Barbara School District just announced it will be making major changes in how students will be taught basic reading and writing skills. Schools here in Santa Barbara rank 61st in the state in terms of reading proficiency scores.